You can try these breastfeeding positions, first with one baby at a time. After you've learned which position each baby seems to like best, you can try feeding two babies at once.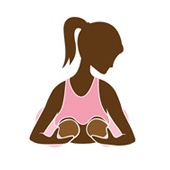 Double Football:
Lie back in a reclined position with support for your back and neck. Place your babies tummy-down on your stomach with their noses close to your nipples. Allow your babies to lift their heads and attach to each breast.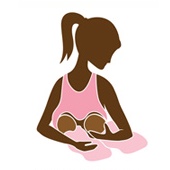 Sit Upright:
Sit upright. Make sure your back and neck are well supported. In this position, both of your babies will be facing the same direction. One will be in football hold (with feet under your armpit) and one will be in cradle hold (with feet under the opposite breast).